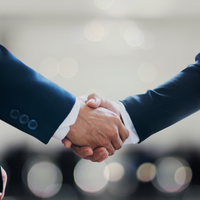 Our Affiliate Partners- Shop Through Us And Support Armed Forces Charities And Grassroots Sport.
*In order to pay for the running of this site we have linked up with various companies. If you make a purchase from them through one of our links we may receive a small commission. *This will help us to continue our drive to fund Grassroots sports and Armed Forces charities.
More companies will be added as Terraces and Troops grows in experience and followers.
So far we are affiliated with with the following companies- please visit their sites.
Clothing Affiliate Partners
LYLE & SCOTT UK- CLOTHING – This iconic clothing brand need no introduction,
3 RETRO- RETRO LISCENCED FOOTBALL SHIRTS– Club, National and International licenced retro football shirts, along with personalised clothing.
END CLOTHING- MENSWEAR– An almost unbelievable range of brands are stocked at End Clothing. From Adidas to Ralph Lauren, Burberry to Moncler, if they don't stock it, it probably doesn't exist!
PHILLIP MORRIS & SON- CLOTHING AND HOME– Clothing brands stocked at Phillip Morris & Son include  Barbour, Farah and Hunter. .They also have a wide range of superior quality homeware.
ELLESSE– The clothing brand was popular with football casuals in the 80's, you can still see the odd cheeky nod to those times in the terraces today. Primarily an Italian company, Ellesse became British owned in 1987.
Gifts and personal care
MENKIND- GADGETS-GAMING-PERSONALISED GIFTS– One stop shop for gifts and gimmicks. Plenty of fun present ideas with lots of personalised options- plenty of football related items. Grooming and health products also feature on Menkind.
Travel Affiliate Partners
BOOKING.COM   For your hotel stay needs. Whether it is business travel, an overnighter for the match or simply getting away for a while- booking.com is your go to for accommodation for a night or for weeks.
INTERRAIL UK- TRAIN TRAVEL– Getting you around Europe and the UK with ease, a one stop shop for your European rail tours.
Shopping Affiliate Partners
AMAZON– Everything from sportswear, electricals and food.
Entertainment/Gambling
THE FOOTBALL POOLS – I remember my Grandad doing the pools. In those days a bloke knocked the door every week with some forms, and he would let me have a go on spot the ball. Now of course its online. If you do the pools, or are thinking of doing- please consider doing it through our link. As with everything, visit GAMBLE AWARE  if you are experiencing difficulties regarding gambling.
Interested in becoming an affiliate partner? GET IN TOUCH