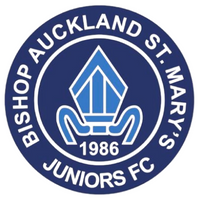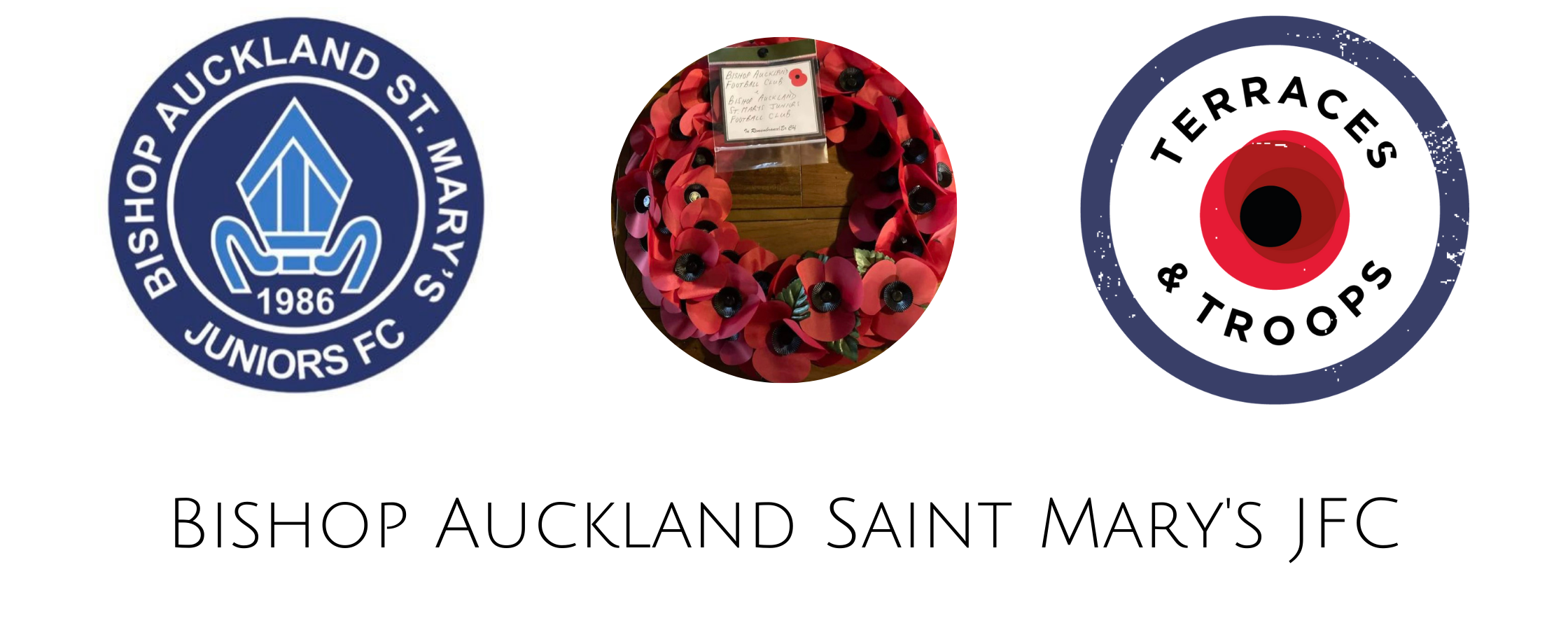 Bishop Auckland Football Club Remembers
This year marked a first for Bishop Auckland St Mary's Junior Football Club. And so profound was this change, that they will continue to do this until it is steeped in tradition.
Bishop Auckland football club had their Remembrance Ceremony prior to their match against Crook Town on Saturday 13th November. Due to the commitment of both the club and Ruth Wright of SSAFA, this was a well rehearsed and very poignant service. 
Harry Rose, a 14 year old who used to play for Bishop Auckland St Mary's  was outstanding with his rendition of The Last Post in front of over 500 people. 
The Last Post is a sound that is enshrined in history and respect, and resonates with all of us deeply. However, this particular moment went deeper than most for Lucy Martin.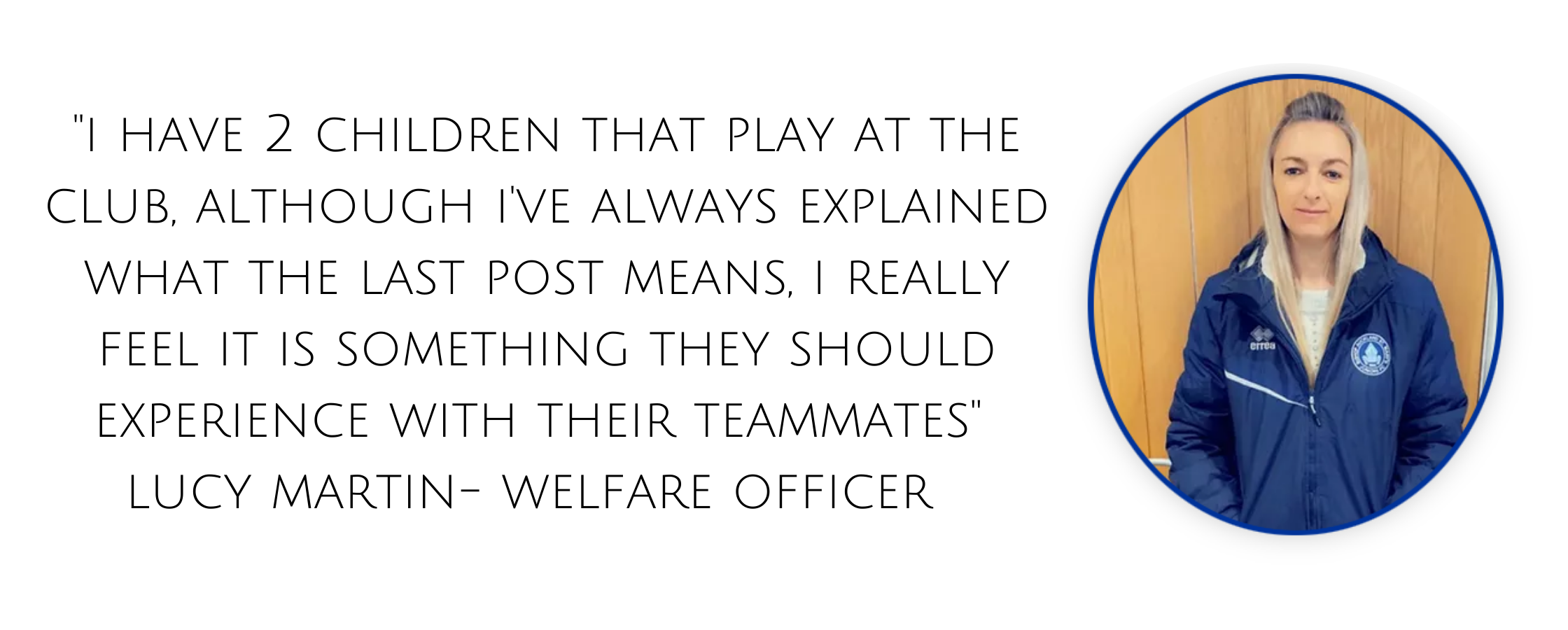 Lucy Martin is the Safeguarding and Welfare officer for Bishop Auckland SMJFC. And in this moment, she had the absolute certainty that the same service should be repeated the day after, for the Junior Football Club on Remembrance Sunday.
When we spoke to Lucy, it was very clear how impactful this had been for her. She was struck with the knowledge that children all over the country are simply having a 2 minute silence before a football match or wearing a Poppy , with often no real idea what it was for. Lucy knew The Last Post and its significance would be insightful for the Juniors.
Remarkably, when Lucy took this idea to Steve Coulthard- Chairman of BAFC and BASMJFC , they swung into action a very last minute plan with the full support of Ruth from SSAFA.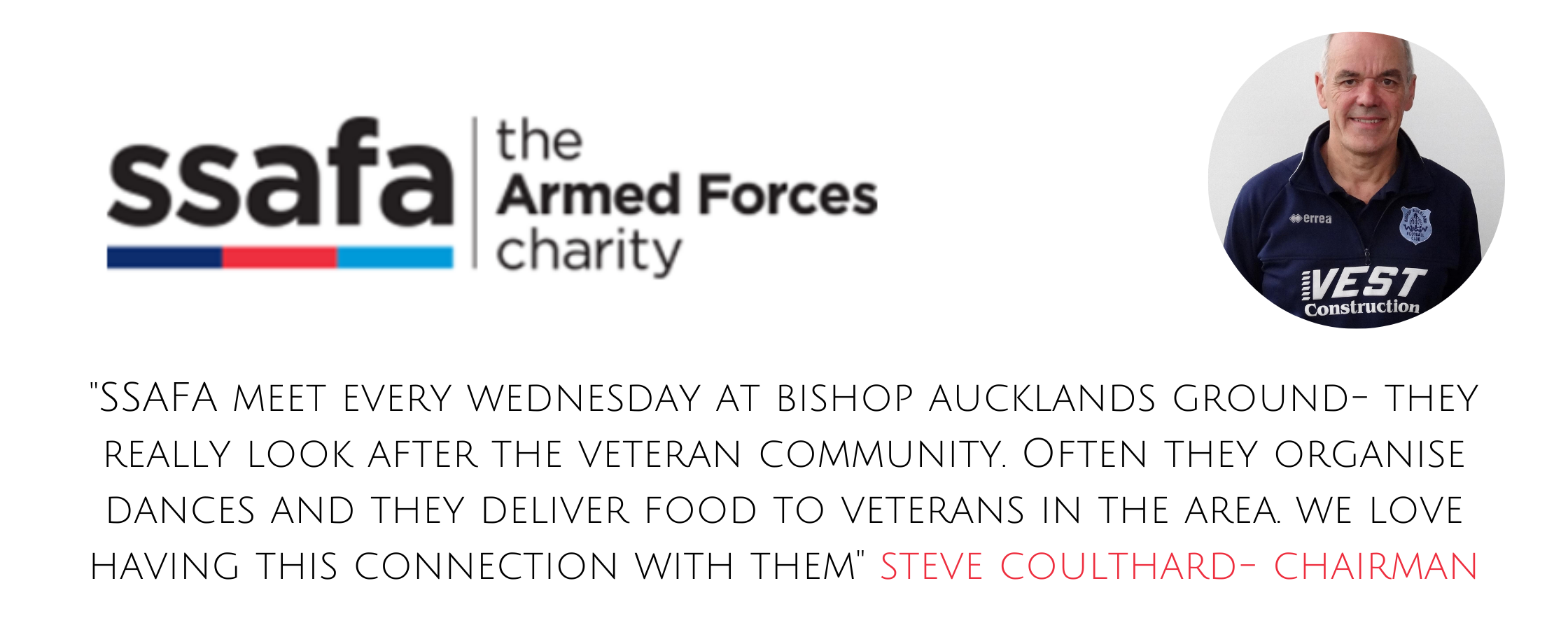 Bishop Auckland Juniors Really Feeling Remembrance
As Ruth arranged the SSAFA members and Harry Rose the bugle player, Lucy was contacting all of the Junior players parents and coaches along with the opposition teams to mobilise the first full Remembrance service the Juniors had ever seen.
Not only was Harry Rose once again fantastic in his role playing the bugle, absolutely everyone in attendance was floored by how much more moving it was as opposed to their traditional silence before kick off.
"Harry Rose is a cracking lad. We have to teach our kids so many things in the Juniors and one of them has to be Remembrance, we cannot let this fade out" Steve Coulthard
Several parents commented on how different it felt, this year. Lucy recounted their feedback. "Wow" "Powerful" "Unbelievable" "Brings the realisation back"
"There are 21 teams within BASMJFC and therefore a number of players  have parents, grandparents or even great grandparents connected to the forces. In addition several players have gone on to serve in various roles in the armed forces" Lucy Martin
Our attention here at Terraces and Troops was drawn when we spotted a video the team posted on Twitter. And we absolutely loved it. Moving, powerful and humbling. We contacted Catherine Pearson a Director of BAFC and the Club Secretary of BASMJF who was so supportive and we thank her for her involvement in this article. 
Remembrance Has Changed For Grassroots Team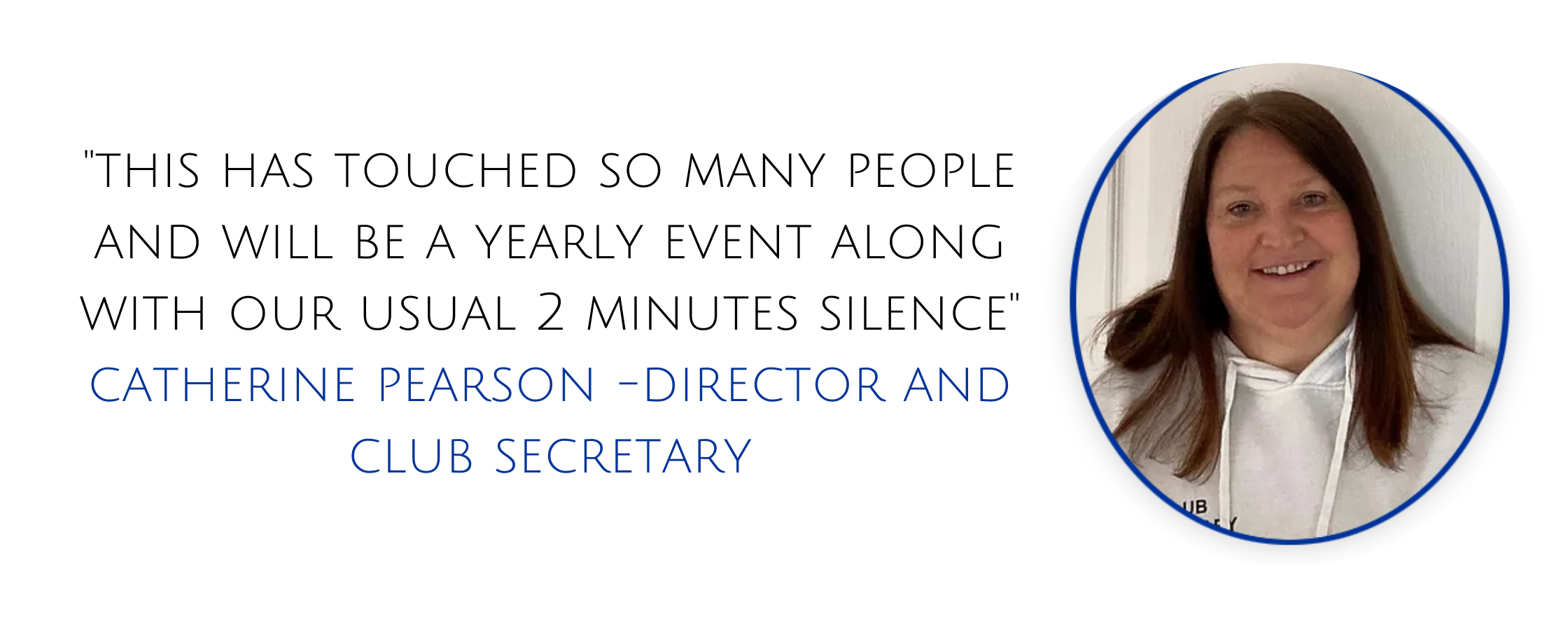 You can follow BASMJFC in Twitter HERE and watch the Remembrance Ceremony HERE
Both SSAFA and Bishop Auckland JFC are always on the look our for volunteers and are very grateful for any donations or fundraising events that benefit them.
Should you wish to become involved with either of them please contact SSAFA via their  WEBSITE .
Bishop Auckland Football Club can be reached HERE and the Junior Club HERE
Find out how we help to fund grassroots football by READING THIS