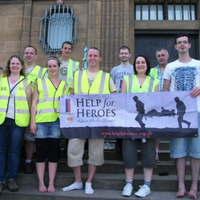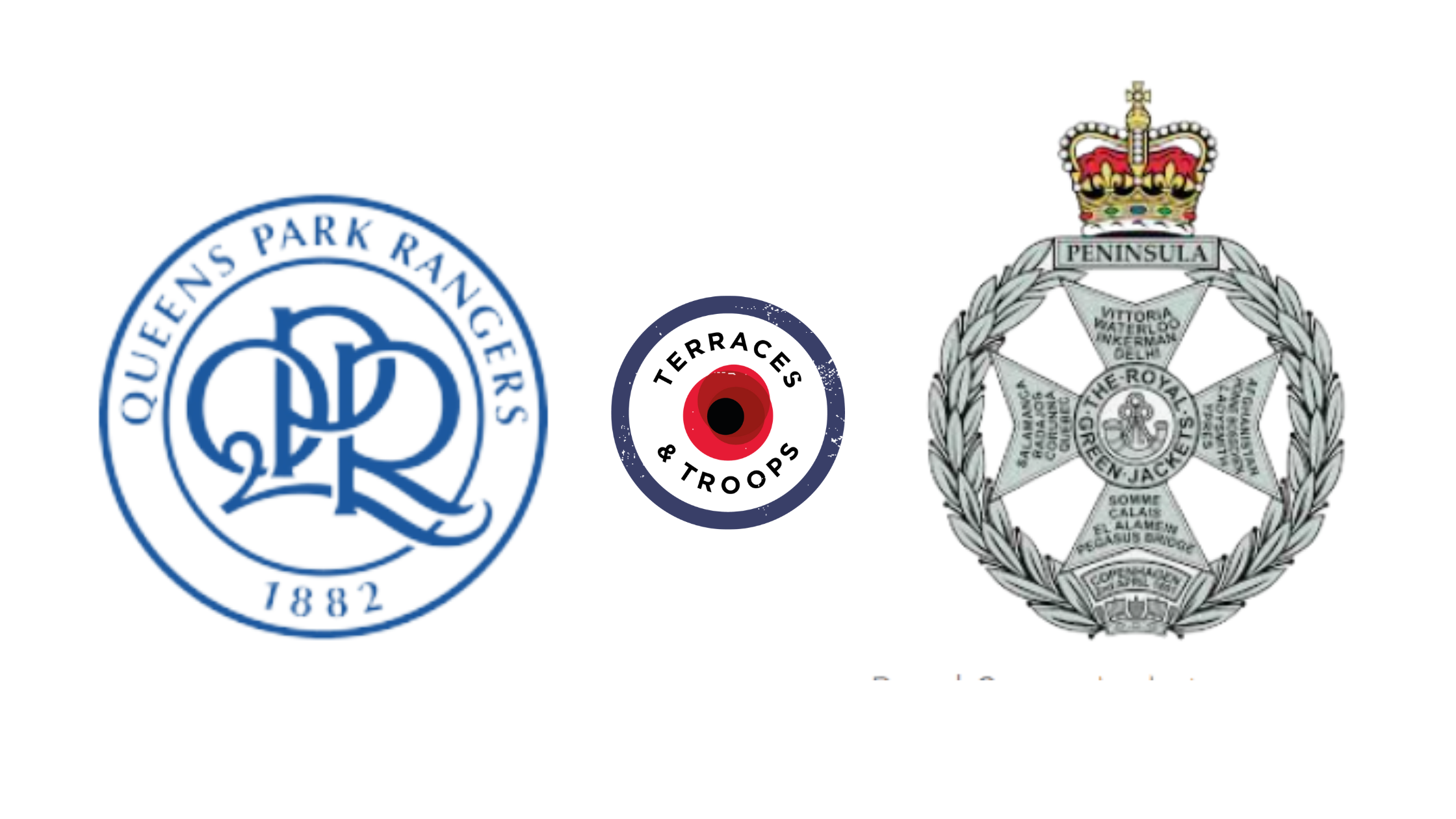 Former Royal Green Jacket Reservist and avid QPR fan Mark, is on yet another challenge to raise funds for veterans charities. This time taking on a running challenge in aid of Help For Heroes.
We caught up to talk about his Grandfathers imprisonment as a Japanese POW. His love for all things QPR, his time as a RGJR  and the charitable work he has continued to do for Veterans.
Royal Green Jacket Reservist-6 years

Back in 1993 Mark was a Reservist Rifleman in the 4RGJ out of Central London. He volunteered for 3 years Then like so many other people, he stepped forward again in 2001 at the start of the Afghan conflict and did another 3 years in the 5RRV out of Milton Keynes. This was a Royal Green Jacket company in a combined battalion.
Terraces and Troops
We chatted about football supporters within the forces 
England games were always a bit of a raucous affair .Like anywhere there was always a lot of banter about club football. More so in 4RGJ due to its Central London location. A mix of just about every football team being supported meant a lot of inter club banter but always light hearted unless- your team had just been mauled. In 5RRV out of Milton Keynes it was less so, probably due to it being before poor old Wimbledon got moved and relocated.- Mark Peel
As a Reservist, Marks weekends were spent training in case they were called up for active duty, so he never got the chance to play football. He did however enjoy playing prior to making a commitment to the 4RGJ Res.
I did play a lot of football away from the Reserves though. I was a goalkeeper from youth levels through to Sunday league with Milton Keynes Sunday. I had the privilege of playing at Loftus Road and Wembley as a kid which as a QPR fan was magical.
A Way Of Life
Like many of us, Mark was brought up in the way of life, with both his Dad and Step-Dad taking him along to QPR games from an early age. 
My very 1st QPR game is a bit of football history. September 1st 1981. I was a 5 year old attending QPR vs Luton from the Ellerslie Road stand. It was the 1st game in EFL  history to take place on astro turf. We used to call it the plastic pitch. Like so many days and games since then, my 1st taste of QPR football was fraught with distress at a loss. 
One of Marks most sentimental matches was going to Wembley to watch QPR beat Derby in the play off finals. Not only was this a fantastic result but a testament to his close relationships with his family.
That was alongside both my Dad and Step Dad, both of whom had seen the QPR V West Bromich final in 1967 (before my time).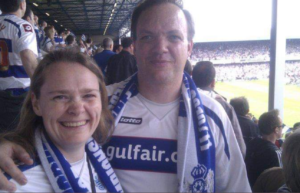 Family Military History
We touch on why he continues to fund raise for Veterans, and its clear that his family military history has had a big impact.
My Step Dad was a Royal Fusilier and one of the last generation to do National Service. He served during the Suez Canal Crisis. My Grand Dad served in WW2 and was unlucky enough to be take prisoner by the Japanese. Luckily he made it home in the end. There's a mixed bag of other service amongst the whole family
So what about your latest fundraising challenge? 
I chose Help For Heroes as the challenge they are doing (move 100 miles in September) tied in with my attempt to get fit again. I decided to pledge to do the entire thing as a running challenge over the course of the month. I had previously done a sponsored walk for H4H and also a 'Britains Bravest Military Challenge' for Royal British Legion Industries. Pretty much any fundraising I do is for military support charities. As a Veteran it's something close to my heart. I am lucky as I have all my fingers and toes still, even if my hearing is a bit whack. But many of the guys and gals don't and I feel its only right to give back when I am so lucky. I genuinely believe our service personal, both young and old deserve so much more support than they get.
You can support Mark  by visiting his link and Making A Small Donation Here, or simply by sharing this article on your social media platforms, website or even mailing list. It would be great of you could share this within football and veteran organisations.
*This article may contain affiliate links to enable us to pay for site hosting*.