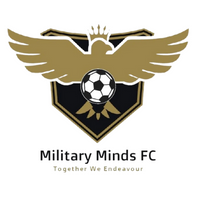 It was World Mental Health Day recently. As the tweets and inspiring messages filled the social media airways we knew we had to speak to someone in the world of football and the forces that focussed on mental health EVERY DAY. Military Minds FC are a prime example.
Forces Families Form Military Minds FC
3 close friends, David Owen, Ryan Davies & Kyle King, are all from armed forces families. They wanted to give ex-military personnel a chance to meet and share their common experiences, whilst raising awareness about the importance of mental health. Realising they could also tie this in with a charity that was close to their hearts, they made a pledge to raise money for Help For Heroes.
"We all have a passion for football and helping people so we thought why not combine the two together and help spread awareness for a great cause"- Ryan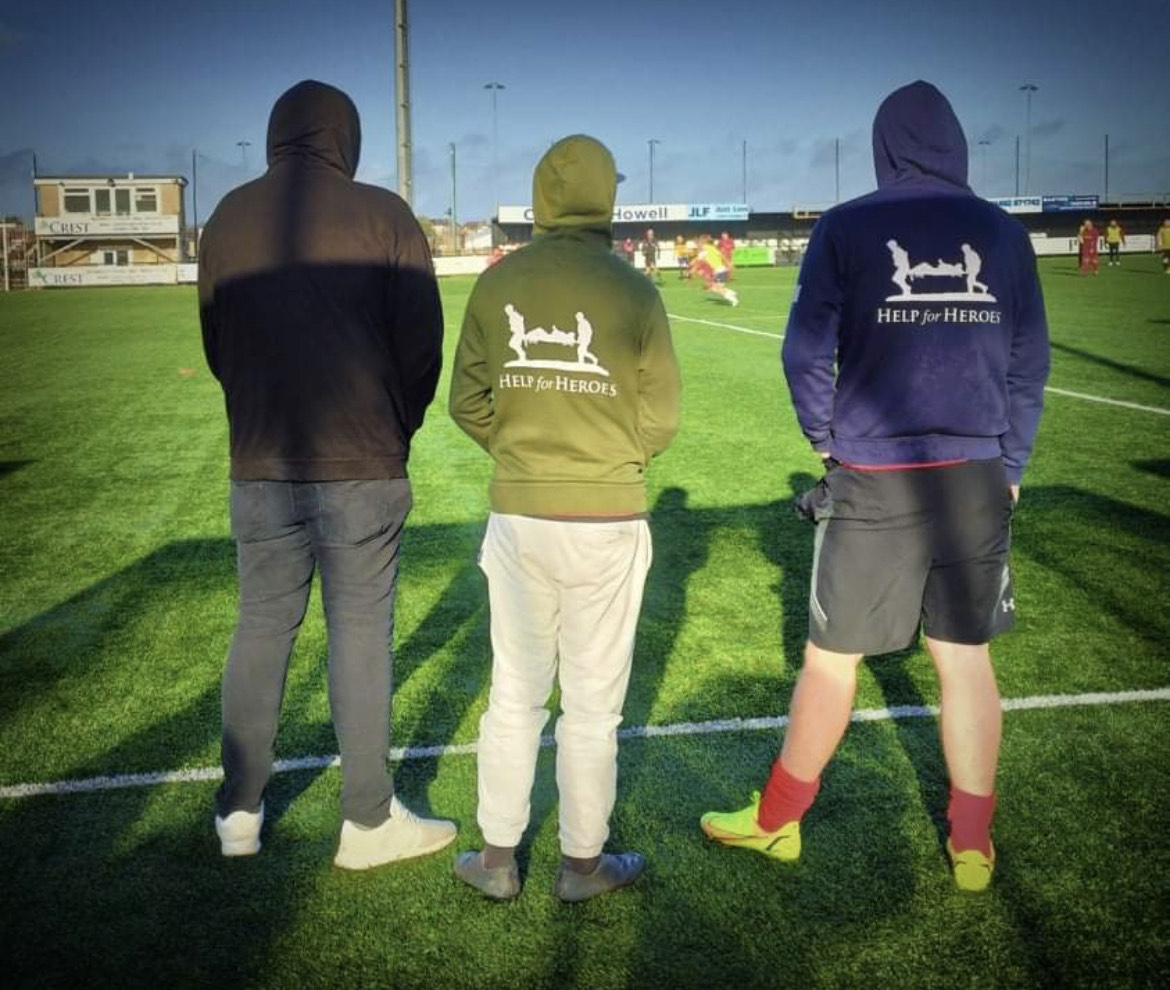 Military Minds FC Find Players And A Home
After drumming enough players up through word of mouth and social media, they entered a league and secured a training ground at Llandudno FC. The lads were pleased to find they had valuable support from Rhys Lane.
Rhys is the Football Operations Director at Llandudno FC and he willingly assists Military Minds FC with fixtures, fundraising and generally passing on his experience to Ryan and his squad.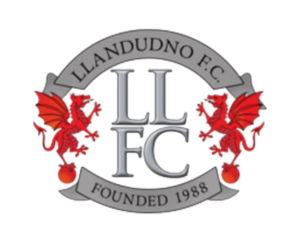 "Military minds have, In a short time, shown they are committed to the cause of supporting their community. Their team and training sessions are running with over 40 in attendance. I know they have plans for great things in the future, both on and off the pitch with counselling and job training sessions.  As a club, Llandudno FC feel that this is really important in today's society and where possible will be     supporting them going forward"-Rhys Lane, Llandudno FC 
The importance of this supportive community built by 3 best mates becomes clear when speaking with members of the squad.
Meet Some Of The Military Minds FC Team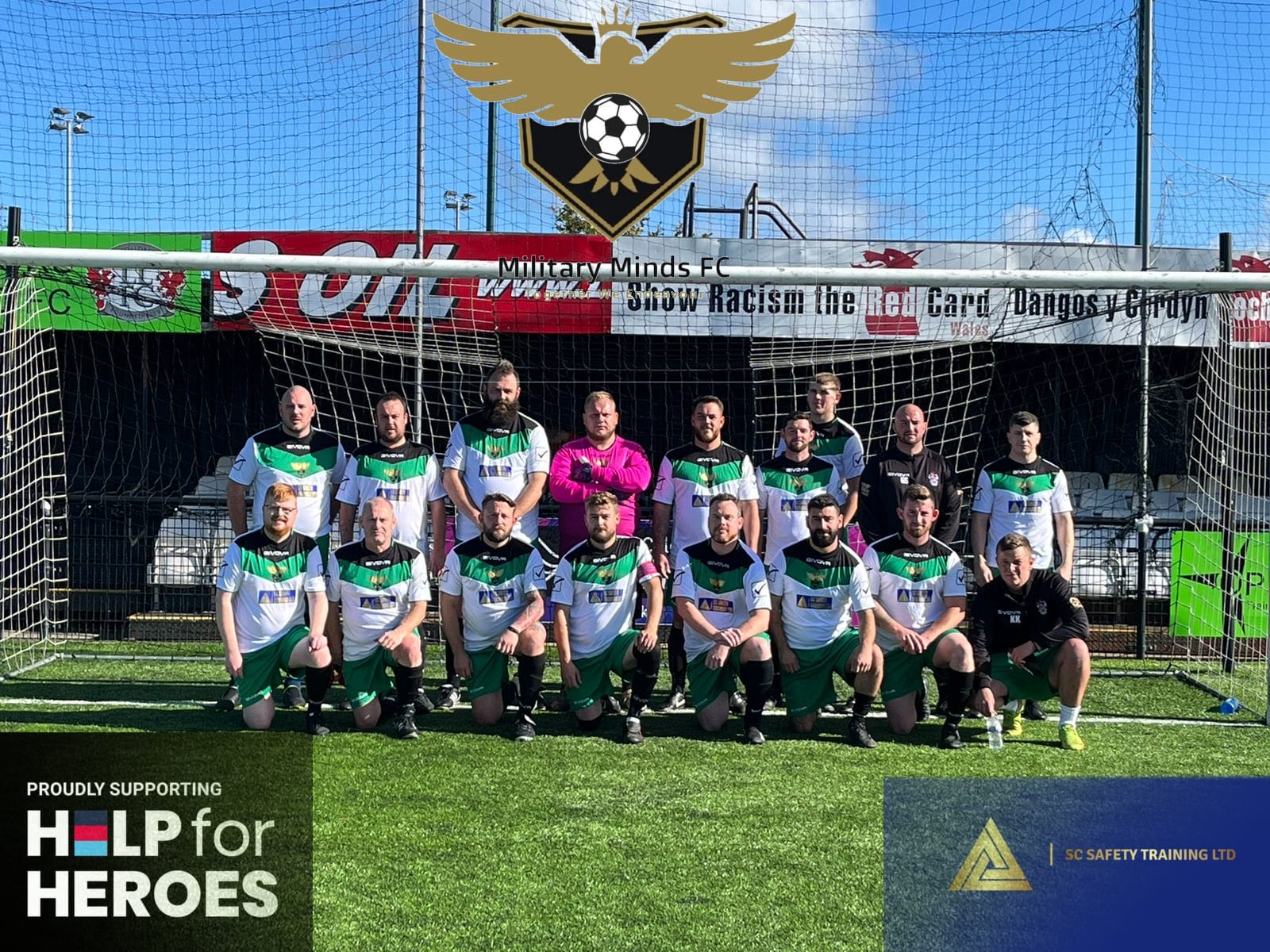 Lee Dudley served with the 1st battalion Welsh guards. He joined the army in 2009 and left in 2014. In 2012 Lee was deployed to Afghanistan for 7 months during Operation Herrick. When he left he was diagnosed with PTSD. Lee found out about the Military Minds Football Team on Facebook.
"They were so welcoming. I started going to training sessions and then got into the team. The team means a lot to me and especially to the back room staff, Ryan, Kyle, Dave and Ste. This football team is going places. It helps me and definitely helps others.  I can open up and talk to anyone in the team. When I'm playing football with Military Minds  I feel like I have no problems. The banter and the looking out for each other is just like in the army" -Lee
Military Minds FC may have its roots in the armed forces but their door is open to any male upwards of 18 years old.  The focus on mental health helps men who have no forces background, who also need support and comradery. James Boulton is a great example of how this football team reach people outside of the veteran community.
"I joined Military Minds in June after a change in job and some mental health struggles. This has been one of the best things I've done. Not only does it help with my mental health it impacts my physical health. As someone who suffers from social anxiety it's helped me make new friends. Having the outlet of football on a Monday and games on a Sunday gives me something to look forward to each week. It starts my week in a positive way"-James
Echoing his team mate Lee Dudley, there is an obvious feeling that this is the beginning of something even greater.
"This team is going places. There is an ever-growing community presence. With the plans in place, Military Minds FC are going to continue to support military vets, along with people like myself who have had mental health issues"- James.
Parliament Learns Of Military Minds Football Team
Military Minds FC have made an impact on the pitch and in their community. It is of no surprise then to find they have impacted at parliamentary level. The team and their objectives were mentioned at Parliament by MP Robin Millar.
During a speech regarding well established Armed Forces organisations and charities, Robin singled out Military Minds FC as one to watch. Recognition at such a level can only help to spread the important message of Military Minds FC.
" On Saturday I had the extra pleasure of meeting a new initiative—the Military Minds football club. The founders—David Owen, Ryan Davies and Kyle King—and I sat together in Llandudno. They have set up that new charity football club to help veterans, and I have no doubt that this initiative will provide support in the months and years ahead. As someone who is passionate about football and about supporting our armed forces and veterans, I will follow their adventure with interest."-Robin Millar 
The team are also receiving support from their fellow footballers within their league. Their Just giving page has words of support and encouragement along with donations from other teams and is heart warming to see.
Mochre Vets donated and added  "Great charity, and a great cause. We had the pleasure to share the same pitch as them last Sunday but come out 5-3 losers. But it's the charity that counts"
Who Sponsors Military Minds FC? 
Veterans football teams are often sponsored by veteran owned businesses. In this case the main sponsor is a veteran, a player and a member of the backroom staff.  As far as getting stuck into something goes. You cannot get much more committed than this!
It was great to have input from Ste Carulli-
"As a soldier I served 10 years in the British army where I was a Corporal in the 2nd Battalion The Duke of Lancaster's Regiment. I completed 2 operational tours of Afghanistan. A tour of Cyprus as Theatre Replacement Battalion and 1 tour of the Falkland Islands as the Resident Infantry Company. When the opportunity presented itself to become the club's main sponsor I jumped at the chance. This team is everything that SC Safety Training believe in. The core values within each member of Military Minds FC speak for themselves. Week in week out, from every training session that happens, no matter whether they win, lose or draw. Every player is held in the highest regard and we will continue to support this team for the foreseeable future"-Ste  
Another squad member is Kevin Seymour. Like many people who have been in the forces for a long period of time, he struggled to adjust to life outside of the forces.
"Having spent most of my naval days aboard ship and as part of the Royal Navy MMA squad I know what it's like to work as part of a team. So, when I decided to leave the forces I found it hard to get back to civvy street. Joining this team has helped me rediscover the joy and benefits of working with likeminded individuals who understand what it's like to be a bit different from the average person" Kevin
Kevin served in the Royal Navy and was part of Op Telic, Op Calash, Op Atalanta and EU NAVFOR Somalia.
More Missions For Military MInds FC
Despite all back room staff and manager of Military Minds FC having full time day jobs, along with their football commitments, they still find time to help those in their local community.
When a local armed forces breakfast club lost its venue, Military Minds FC spoke with Llandudno FC and they stepped in to give the breakfast club a new home. This takes place at Llandudno FC every Sunday morning from 9am till 11.30am. Breakfast club is a place to have a warm meal and a chat with fellow armed forces veterans. Those wanting to attend can simply turn up on the day to enjoy being with other people that have served in the forces.
AVFBC, Llandudno FC and Military FC see this as the start of creating more opportunities within the football and forces network.
"It was brought to the club's attention that following the pandemic, the breakfast club was without a venue. Military Minds approached us with a proposal to bring the club to Llandudno FC. We were delighted to welcome to the club and really hope that along with Military Minds FC we can continue to support the breakfast club, and local veteran community, for the long term"-Llandudno FC
Military Minds Captain Ryan Williams
Captain of Military Minds FC, Ryan Williams, spent 6 years in The Royal Engineers, 39 Regiment. He completed a construction tour of Kenya, where they built facilities for struggling communities. His sense of community has certainly prevailed.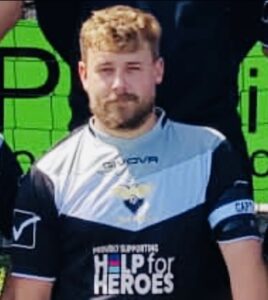 "Joining this team brought back a sense of military camaraderie, and it's another place to be with fellow veterans with the same understanding of humour, lifestyle and situation.  It's brilliant for lads who are struggling with mental health issues. We are a group of people who support other through any struggles. I'm extremely proud to be the captain of this group of men who are there for each other through thick and thin"- Ryan Williams
Finally, we asked Co-Founder Ryan Davies, if there was a defining moment that made this collective effort worthwhile.
"There are too many incredible moments for me to decide.The progression from individuals and the bond we all have makes it hard to pick. As a club it's special. There have actually been a couple moments where I've had a tear in my eye on the side of the pitch from that moment of magic, or when everyone's gone and I'm in the changing rooms on my own I sit down and reflect. I'm actually proud of everyone involved. "-Ryan Davies
Throughout speaking to this fantastic group of men they have consistently used the same phrase, one which we hope you as a reader can take with you into your own pursuits. 
Together We Endeavour 
We would like to leave you with the JUST GIVING LINK for Military Minds FC in the hope it will generate more funds for their cause Help For Heroes.  You can follow the lads on Twitter @military_fc and follow us @terracestroops
Do you have a football and forces story to share? Get in touch with us HERE

Terraces and Troops receive no funding, but we do have running costs and a huge time commitment to this site. All purchases from OUR STORE help us to continue to write about the incredible bond between football and the forces.
Thank You