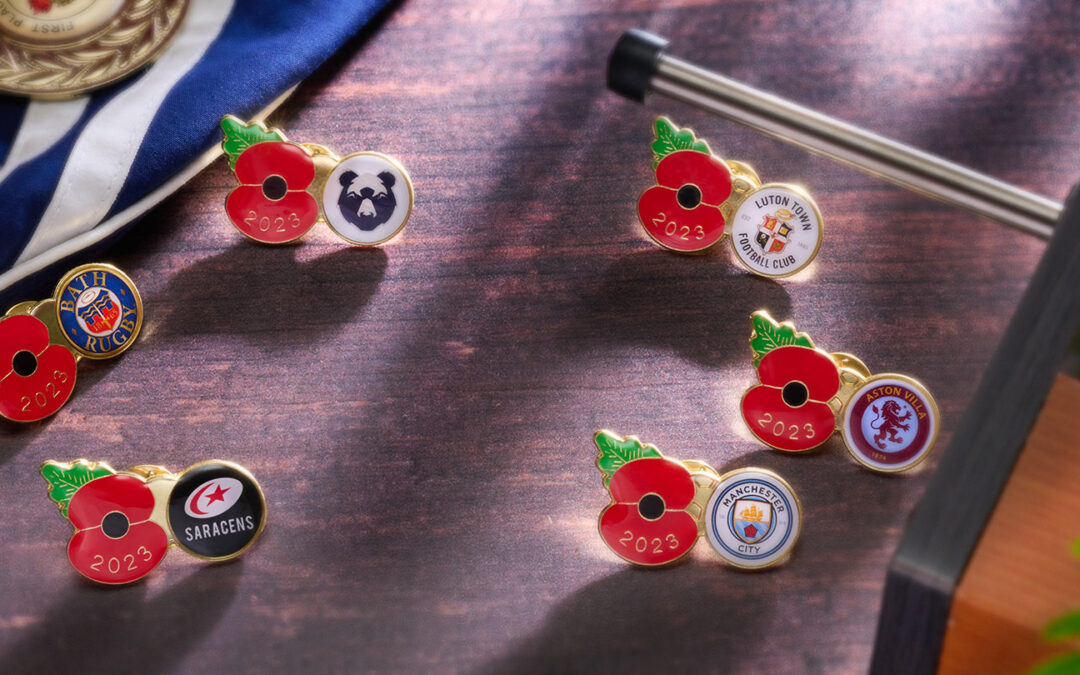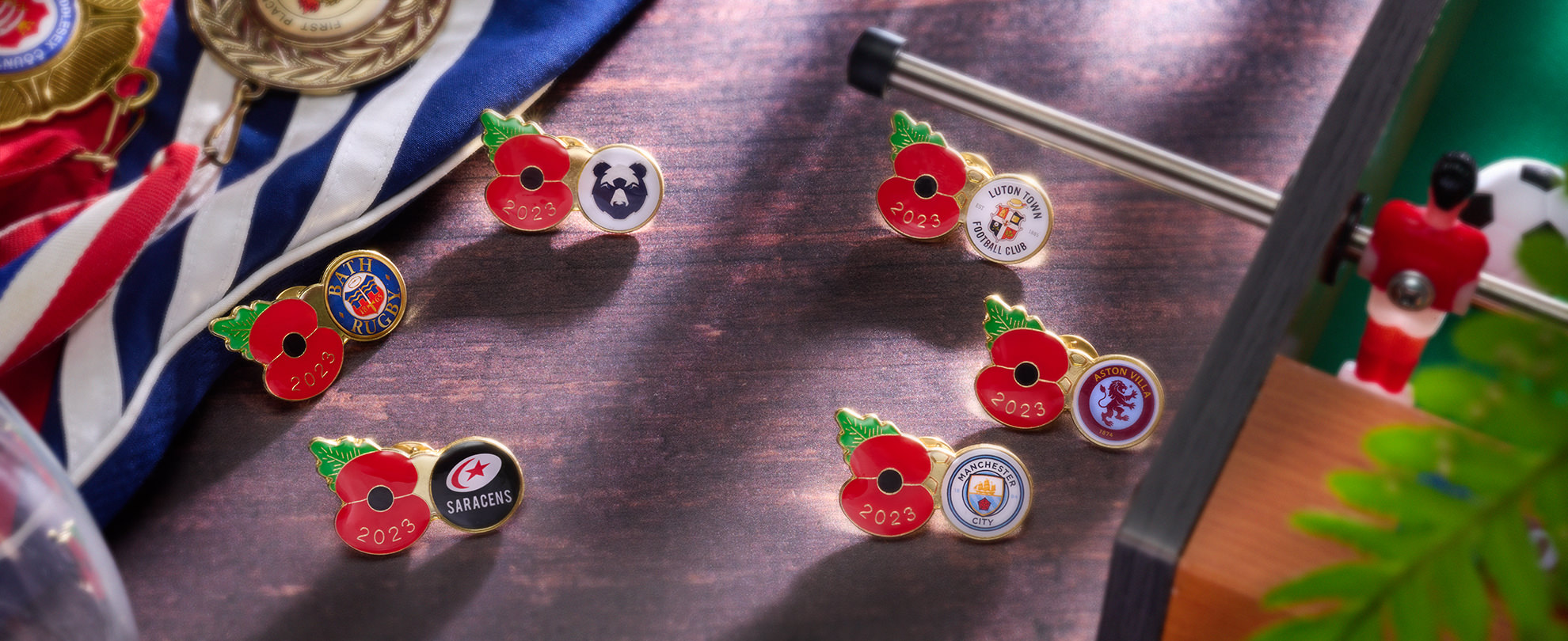 Football Poppy Badges 2023
The latest collection of football poppy pins has just been released by the Royal British Legion.
The Royal British Legion has produced the  2023 range of football poppy badges in collaboration with almost 80 football teams. The number of teams involved has increased over the years and with terrace support will only continue to grow. Check participating teams here
For your Scottish football team poppy badges you can head to Poppy Scotland Website. For any poppy football pins it may be cheaper to buy them on Amazon as you can get free delivery with prime. Royal British Legion Official Amazon Store Here
There are also official Rugby poppy pins and badges.
Search for your Royal British legion football team badge here. Or check Amazon
Can't Find Your Teams Football Poppy Pin Badge?
The Royal British Legion still needs to come to an agreement with your club to use its trademarked football club logo and agree the terms of the use. They also need to be sure that if they spend the money to bulk produce your teams football poppy badge that they will actually sell.
If your team is not on the list available, then please read HOW TO DONATE TO POPPY APPEAL for other ways to support the appeal.
Purchases of Terraces and Troops pin badges keep this website going. You can purchase by heading to OUR STORE.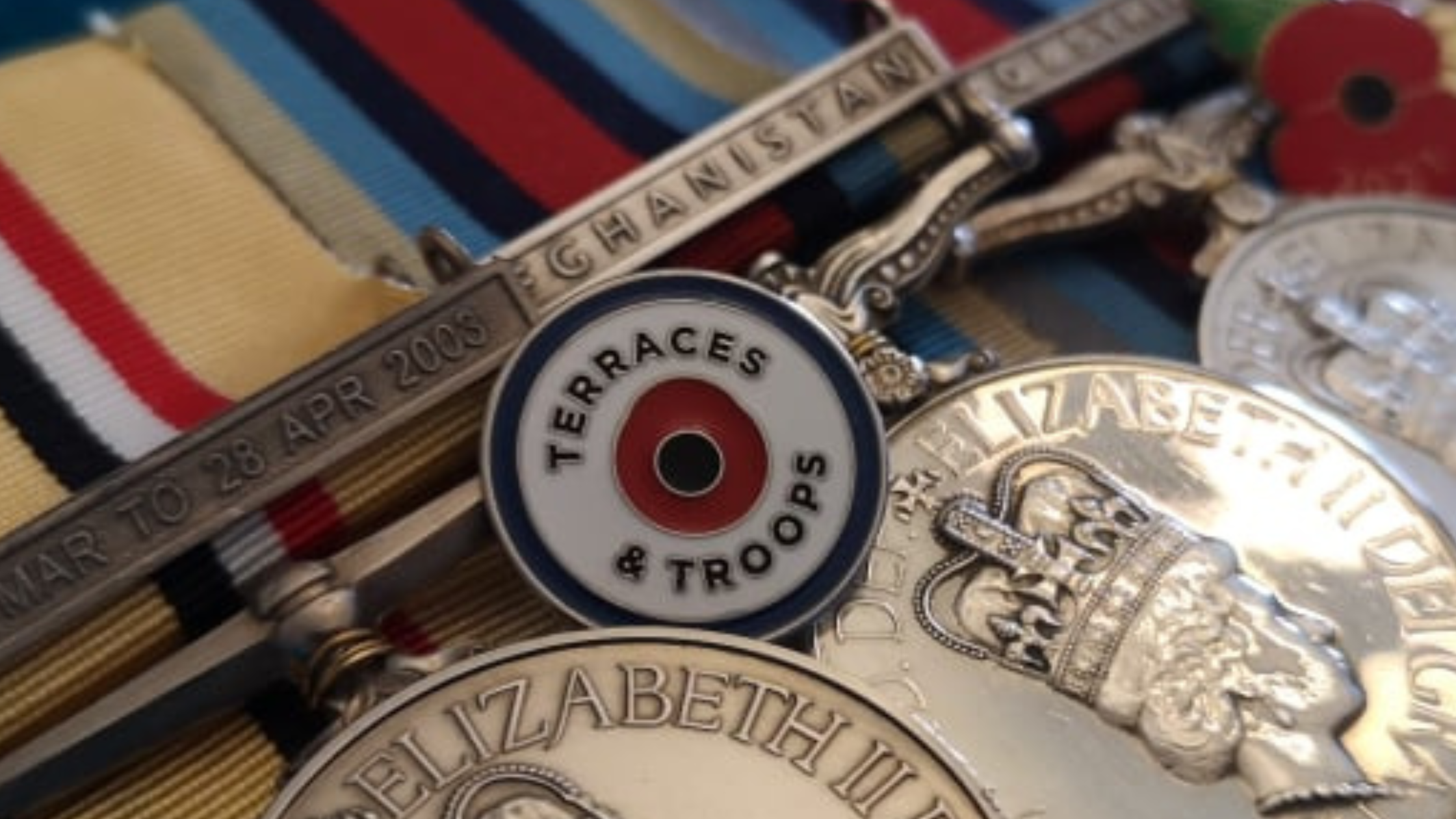 Show Us Your Football Team Poppy Pin
Have you got a vintage one? Or even a collection? We would love to feature you on our website and socials. Perhaps everyone on your team or your group of supporters has an official football poppy badge. We want to see your pictures! We are proud of the support the terraces show for our troops and we want to celebrate this. Get in touch with us VIA OUR CONTACT PAGE OR SOCIALS
*Ad* Contains affiliate links*